<! INSERT STATE LOGO HERE >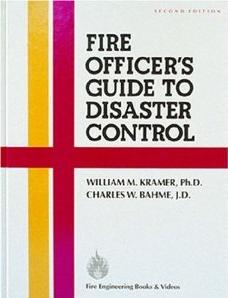 More reviews.

<! INSERT TEXT HERE> Written to help you respond to disasters with the necessary operational procedures to save lives and property, this book prepares you for the first moments of any incident, setting the tone for the entire operation - training, planning and procedures, communication, handling casualties, infrastructure assessment, recovery operations, and stress debriefing. Controversially, this second edition also contains a new and controversial chaper - "Enemy Attack and UFO Potential."

The chapter addresses and details the known effects of close UFO proximity - Engine trouble, radio failure, failing lights and generators. This addition to the book is apparently due to a change in culture since the 1950s. Accordingly, "This change of attitude was evidenced as far back as December 24, 1959, when the Inspector General of the Air Force issued the following Operations and Training Order: "Unidentified Flying Objects-- sometimes treated lightly by the press and referred to as 'Flying Saucers'--must be rapidly and accurately identified as serious Air Force business.'" Further, the chapter explains why the topic of UFOs has been kept secret from the public.

One of the authors, William H. Kramer, released a statement playing down the chapter, stating "Whether they exist or not is not the issue ... It's the perceived existence which creates the potential for panic, injury and even death." This is in clear contradiction to section one, "THE UFO THREAT - A FACT", which details the reality and consequences of UFOs.

A real collector's item. Paperback, 641 pages.

Read more reviews on this book.

<! INSERT REFERENCES HERE>
TV News Report - youtube