Global

<! End Left Menu Block Foreign >

Resources

<! Left Menu Block Misc >

<! End Left Menu Misc>

<! Book ad>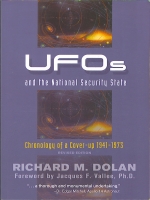 UFOs and the National Security State - Chronology of a Cover-up 1941-1973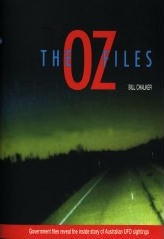 The Oz Files – The Australian UFO Story.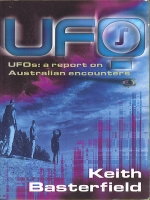 UFOs - a report on Australian encounters.

<! End Left Column>
<! Center Column >

Australian Police Investigations 1990-2009


<! Case Template > <! Table 1>

<! Table 2>
<! INSERT TITLE HERE> 2009 Jun 19 - Emergency Services Respond To UFO Crash Near Gin Gin

<! Blank Area>

<! INSERT CASE NUMBER HERE> I41.
<!End table 2>
<! Blue Bar> <! INSERT SYNOPSIS HERE > QLD
<! TABLE 3>

<! INSERT STATE LOGO HERE >
QLD

<! INSERT TEXT HERE> Emergency service crews rushed to Gin Gin following reports of a suspected plane crash into the side of a mountain about 40km north-west of the town. Residents had reported seeing a bright flash and hearing a loud explosion. A Department of Emergency Services spokeswoman said despite reports to the contrary, emergency crews had never headed to the scene.

However the Police confirmed that they had gone to investigate the fire and that no planes were missing and it was not a plane crash. AGL Action Rescue Helicopter spokesman Colin Brown confirmed a chopper had been sent out but said investigators had "no bloody idea" what caused the fire. "Our boys are saying there's a spot fire or two there ... but what started them we can't be sure," he said. "It could be anything - someone may have seen a shooting star and thought it started the fire, but we don't know."

A meteor was a popular explanation but no traces of a meteor were found. With no way of identifying the cause of the bright flash, explosion, and consequent fire, an "unidentified flying object" was reported to be responsible.

Police said officers could not confirm the cause of the fire, but confirmed there had been reports "something fell from the sky".

<! INSERT REFERENCES HERE> (CourierMail.com.au)
(Channel 9 news)
(brisbanetimes.com.au
(YouTube)

<! End Table 1> <! End Article Template>

<! Case Template > <! Table 1>

<! Table 2>
<! INSERT TITLE HERE> 2008 Mar 7 [NSW] Saucer-Shaped Meteor

<! Blank Area>

<! INSERT CASE NUMBER HERE> I38.
<!End table 2>
<! Blue Bar> <! INSERT SYNOPSIS HERE > Kingscliff/Murwillumbah/Byron Bay
<! TABLE 3>

<! INSERT STATE LOGO HERE >
NSW

<! INSERT TEXT HERE> A Kingscliff woman was home entertaining friends about 5.30pm when she saw a bright orange object, seemingly not far from her Pacific Street home. Mrs Van Zetten said she was sitting on her back deck when she spotted the unidentified flying object that "sort of looked like an orange glow. The shape of it was like a flying saucer. ... It didn't look like a plane. It was definitely going down and then we saw black smoke so that's when we thought perhaps a plane was on fire. We don't know how big it was. We thought maybe it was about 10km (away), maybe around Cabarita. It was hard to tell."

Fearing a plane was in trouble, Mrs Van Zetten's friend, Greg Swaney, called police, who immediately began searching the area with the aid of a crew from the RACQ CareFlight helicopter. As airfields and airports in the region began accounting for their aircraft on Wednesday night, police received reports of further sightings of the orange glow. With no reports of missing aircraft, the helicopter search was called off after about half an hour. Police from Kingscliff, Tweed Heads, Murwillumbah and Byron Bay continued looking for any sign of the object before the search was called off.

Sergeant Rob Taylor of Tweed Heads police said it was likely an object had streaked across the sky on Wednesday. "There is some credibility given that a few people have reported seeing something," he said. He said police were fairly confident the object was not a plane but that it may have been a meteor. "We've got no craters or anything like that," he said. Byron Bay police conducted an early morning search of bushland near the beach yesterday morning, with no results.

Sydney Observatory astronomy educator Mel Hulbert said although there was no record of major meteor activity on Wednesday night, the light in the sky over Kingscliff was likely to have been caused by a type of meteor known as a bolide. "There are a couple of meteor showers that are running at the moment, but neither of them peaked yesterday," she said. "Probably what we've seen is a bolide. A bolide is just a larger piece of debris. Meteors are generally not that big. Most of the ones we see are about dust grain-sized. … Usually most of the meteors that we see burn up completely. Having said that, we estimate that we get a rock fall to Earth once every two hours."

(Andrew MacDonald, www.goldcoast.com.au/article/2008/03/07/8522_gold-coast-news.html)

<! End Table 1> <! End Article Template>

<! Case Template > <! Table 1>

<! Table 2>
<! INSERT TITLE HERE> 2006 Nov 27-28 [SA/VIC] Green Meteors

<! Blank Area>

<! INSERT CASE NUMBER HERE> I37.
<!End table 2>
<! Blue Bar> <! INSERT SYNOPSIS HERE > Victoria/South Australia
<! TABLE 3>

<! INSERT STATE LOGO HERE >
SA

VIC

<! INSERT TEXT HERE> For two nights in a row residents in western Victoria have reported seeing a bright light in the sky. On the first night, residents at Ballarat, west of Melbourne, said they saw something that looked like a UFO after spotting an orange-coloured light in the sky at about 10pm. The object hovered for more than one minute. But one resident said it could have been a model helicopter.

"A lot of guys fly night choppers here and they have the LCD lights around the blades and they have lights all down the boom and tail rotor," the man, identified only as Ian, told Southern Cross Broadcasting. "These models can hover and they can go from zero to about 100 km/h in a few seconds."

On Monday night, people in South Australia and western Victoria deluged police and media with reports of a spectacular meteor sighting. Police in SA said they took calls from just after 8pm (CST) on Monday from Renmark and Loxton in the Riverland, most Adelaide suburbs and then from people living south of the city, with reports of something looking like a fireball in the sky.

In Victoria, callers to ABC Radio from Bendigo to Horsham in the state's north-west down to Colac in the south-west, reported seeing a bright green coloured object shooting westward in the sky. A South Australia Police spokesman said later that the Bureau of Meteorology confirmed the object seen on Monday night was a meteor.

(The Age, 28 Nov 2006)
(Southern Cross Broadcasting)
(ABC Radio)
<! End Table 1> <! End Article Template>

<! End Article Template> <! Case Template > <! Table 1>

<! Table 2>
<! INSERT TITLE HERE> 2005 Apr 2 [NT] Strange Meteor Across Continent

<! Blank Area>

<! INSERT CASE NUMBER HERE> I36.
<!End table 2>
<! Blue Bar> <! INSERT SYNOPSIS HERE > Alice Springs
<! TABLE 3>

<! INSERT STATE LOGO HERE >
NT

<! INSERT TEXT HERE> The Perth Observatory attempted to figure out if an unidentified object, seen in the skies of Western Australian and the Northern Territory, was space junk or a large meteorite, on Apr 2 2005. Astronomer Peter Birch reported that the unidentified object was tracked from the south coast of Western Australia, to north of Alice Springs. He says from the reports he has received it was most likely a satellite re-entering the atmosphere. He described the object to be like "That of a large burning object in the sky, flaring getting bright, then getting dim, then getting bright again, with a tail out behind it, which is a fairly common meteor type description, but the thing that is a bit different from a meteor description is that it's been seen over such a large area and for such a long time."

Alice Springs police say they received more than 20 reports of the unidentified object tracking across central Australian skies. Police say most of the calls came from Alice Springs, but some extended 320 kilometres to the south-west at Yulara and 170 kilometres north at Ti Tree. Alice Springs resident Fiona Higgins said, "I saw what I thought was fireworks and I thought, that's strange because I didn't hear any bang like you would with fireworks and it was going horizontal not vertical and it was the most phenomenal thing with all the pretty colours," she said.

(*ABC News Online, Sat Apr 2, 2005, 0:34am (AEST))
<! End Table 1> <! End Article Template>

<! Case Template > <! Table 1>

<! Table 2>
<! INSERT TITLE HERE> 2005 Mar 10 [NT] Footage Just a Kite

<! Blank Area>

<! INSERT CASE NUMBER HERE> I35.
<!End table 2>
<! Blue Bar> <! INSERT SYNOPSIS HERE > Dubbo NL
<! TABLE 3>

<! INSERT STATE LOGO HERE >
NT

<! INSERT TEXT HERE> "A black triangular object that made a number of movements and then speared off out of sight behind the trees," police described footage shot on video camera of a UFO that was reported to them by a Dubbo family on Sunday night, 10 March, 2005. It was apparently about 50 miles away in sky's south-east. "I've never seen anything like it," Mrs Fuller said. "It was hovering there for five hours, and it was completely silent. It looked like a bird, but much larger, the size of a car, with a flat top and a deeper shape at the bottom." The police arrived to the scene at 8pm, viewed the videotape, and filed an official report to Air Services Australia (ASA). Mrs Fuller also put a call into INUFOR and described what they had seen to Moira McGhee. "They said it looked about 40 to 50 miles away to the south-east," she said. She said the family saw something between 7pm and 8.15pm. At first a male family member saw what he described to Ms McGhee as something "that looked like a stationary chopper". "Now remember, it was still daylight at 7pm," she said. Mrs. Fuller said that together with her husband, and three daughters, they continued watching until after 11pm. "Once the sun set, there was a light like from a lighthouse flashing on and off, every couple of seconds," she said. "The police were here, and they said they had never seen anything like it before. Every now and then, it would move to the left again, and then back to the same spot again."

Duty Officer Inspector Alan Cusack commended the family for reporting the incident. "We take these calls on their merit," he said. "The family were genuine in their concern, they called the police and they did the right thing. We have proceeded in investigating the matter by referring the incident to the ASA and sending them the videotape for inspection." Inspector Cusack said the ASA told police that there were "numerous reports of objects flying in the southern regions of Australia".

Paul Cremin didn't even know and it wasn't until his friends showed him the photograph in the previous day's Daily Liberal of an unidentified flying object that he realised he had spooked all of the city. Mr Cremin and his 13-year-old son Aidan fly kites, one matching an almost exact description of the UFO, and model aeroplanes as a hobby. Last Sunday night, for five hours, he was flying a 'delta cone' kite 140 metres in the air - directly in the part of the sky that Suzanne Fuller and her family reported seeing a UFO. "I called the police because I didn't want anyone to worry, and the policewoman couldn't stop laughing either." Mrs Fuller also said that she had seen a light from the object flashing on and off, once the sun set, which is now accounted for. "We use a torch to try and spot the kite in the sky once it gets dark," Mr Cremin said. "Reading that they saw it move a bit to the left, and then back again, I knew it was the kite. It does exactly that," he said, shaking his head.

Mr Cremin called the Police and a member of the local area command called Suzanne Fuller to tell her that the object had been found.

(Daily Liberal, Dubbo yourguide, Linton Besser, Thursday, 10/3/2005, and Friday, 11/3/2005)
<! End Table 1> <! End Article Template>

<! Case Template > <! Table 1>

<! Table 2>
<! INSERT TITLE HERE> 2002 Mar 30 [QLD] Nth Brisbane Press Statement

<! Blank Area>

<! INSERT CASE NUMBER HERE> I34.
<!End table 2>
<! Blue Bar> <! INSERT SYNOPSIS HERE > North Brisbane
<! TABLE 3>

<! INSERT STATE LOGO HERE >
QLD

<! INSERT TEXT HERE> Residents in the Brisbane suburbs of Redcliffe and Caboolture have reported four UFO sightings, police said. A police spokesman said that two bright discs were seen hovering over Clontarf and later moved on to Beachmere. "We received the first call at about dusk, with the next about 15 minutes later," the spokesman said. He said Caboolture police had called at about 8pm, also receiving sighting reports. "People are seeing something, but I'm sure there is a more logical explanation for it," the spokesman said.

(news.com.au, Mar 30, 2002, "UFO sightings reported in Qld")
(FarShores UfoDimensions News, Mar 30, 2002)

<! End Table 1> <! End Article Template>

<! Case Template > <! Table 1>

<! Table 2>
<! INSERT TITLE HERE> 2001 Oct 4-5 [QLD] Gundiah-Tiaro Abduction Hoax

<! Blank Area>

<! INSERT CASE NUMBER HERE> I33.
<!End table 2>
<! Blue Bar> <! INSERT SYNOPSIS HERE > Gundiah property near Tiaro (S QLD) – Mackay (N QLD)
<! TABLE 3>

<! INSERT STATE LOGO HERE >
QLD

<! INSERT TEXT HERE> Keith Rylance, 39, his wife Amy, 22, and their business partner, Petra Heller, 35, were at their Gundiah property developing the Whispering Winds winery, amongst other things, when on the evening of Thursday October the 4th 2001, an alarmed Keith Rylance called the nearby Tiaro police reporting that his wife had been abducted. About an hour and a half after the initial call for Senior Constable Robert Maragna from Tiaro and an officer from Maryborough arrived on the scene. Keith Rylance reported to the officers that he went to sleep in the bed-room of his mobile home at about 9:30pm, with Petra retired in her bedroom in the annex of the mobile home. Amy stayed on a couch watching TV in the annex room lounge. Amy had apparently fallen asleep on the couch. On this stormy night, at around 11:15pm, Petra was reportedly woken up. When she entered the adjacent lounge, she was confronted by an extraordinary sight, which, allegedly, quickly overwhelmed her. A bizarre rectangular beam of light was being projected through the open window of the lounge. The light beam appeared to be truncated at the end. Inside the beam, Petra claims to have seen Amy in a prone position, being carried out headfirst through the window. Underneath her, but sill within the beam, were items that had been on the coffee table adjacent to the couch where Amy had been sleeping. Before fainting in shock, Petra noticed that the beam was coming from a disc-shaped UFO hovering just above the ground a short distance away, near a tree at the rear of a clear section of the property, immediately behind the mobile home annex. A short while later Petra regained consciousness and began screaming. The commotion woke Keith, who stepped into the lounge and was confronted by a slightly agitated Petra. The items that were originally on the coffee table were now on the floor in front of the window. Keith said that he then found that the window screen was torn both vertically and along the bottom of the window frame. Unable to get and sense out of Petra, Keith rushed outside, trying to locate Amy. She was nowhere to be found. Keith then managed to get Petra to tell him what had happened. He initially didn't believe her. After a second search for his wife, Keith decided to call the police.

Two officers attended and were soon joined by the officer in charge of the Tiaro police, Sergeant John Bosnjak, who then investigated the site. They found Keith Rylance and Petra Heller in an agitated state with no sign of Amy Rylance. They examined the torn screen, and the right side of a flowering bush to the left side of the window, which looked as if it had been affected by heat. The police took samples. At the property on Friday the officers were entertaining foul play and murder when the phone rang and was picked up by Keith. A woman called to say the she had taken a somewhat distressed young woman from a BP gas station on the northern outskirts of the central Queensland City of Mackay, some 790 kilometres to the north. The young woman was Amy Rylance, and the woman explained that Amy was all right, and was at the Mackay hospital, where a doctor had examined her. Keith handed the phone to the Senior Constable Maragna. Mackay police were called in, for total of three police stations involved in the investigation. Keith Rylance gave the police the keys to the property, packed up an amount of the business and personal gear into a van, and left for Mackay with Petra. Meanwhile, at Mackay, Constable J. A. Hansen, of the Mackay police, interviewed Amy Rylance at around 2:30am Friday. Amy completed a written statement, notarized with a Justice Act. Her last recollection at the property was of lying on the couch. Then woke up lying on a bench alone in a strange rectangular room illuminated from the walls and the ceiling. She called out and heard a male voice, asking her to be calm and that everything would be all right and that she would not be harmed. Soon an opening appeared win the wall and a slender 'guy' about six feet tall and covered in a full body suit walked into the room He appeared to have a black mask on his face, with a hole for his eyes, nose and mouth. He repeated his calming assurances. Amy felt she had been there awhile. The 'guy' told her they were returning her to a place not far from where they took her, because they lights were wrong at the property and it wasn't safe. Next she woke up on the ground surrounded by trees, feeling disoriented and smelling the ocean. She stumbled through the forest for what seemed like a long time without progress, before coming out onto a road that looked like a highway where she saw the light from a gas station. She walked into the station where the staff offered assistance. Amy indicated she felt tired, sore, drained, and lethargic. She asked a woman at the service station to take her to the hospital, and the woman and her friend took Amy to the hospital.

From the hospital Amy spoke with two police officers and her husband Keith, then went to Mackay police station to give her statement. The police arranged to put Amy in a motel pending the arrival of her husband. He and Petra arrived during the day and spent time discussing what had happened, taking notes, and photographs of a triangular arrangement of marks on her inner right thigh, marks on each heel, and the growing out of her hair, which she had dyed earlier in the week. Her hair had started to show its former colour, and her body hair more pronounced, suggesting that considerable time had passed. Keith Rylance contacted the Australian UFO Research Network number mentioned in a magazine. On Tuesday at 10pm civilian investigators arrived at the property just after where they stayed overnight. The following day when the dog was let off, it jumped up on the window with the damaged screen, suggesting that some of the damage from the dog. They also inspected the damaged plant and found a possible cause for it as simple heat stress from hot sunlight, and spoke to the police. By Wednesday in Mackay, investigators were focusing on the area where Amy Rylance returned, speaking with the BP gas service station staff who turned over surveillance videotape. Keith Rylance evaded investigators and had checked out from his motel. On Thursday Keith contacted investigators in the afternoon indicating they had relocated to an unspecified location, having fled the area, having reportedly being pursued by a high-powered dark-brown four-wheel truck in a "Men in Black" scenario. On Monday investigators heard from Keith again but he was evasive. On Thursday civilian investigators spoke with Keith again who said he had spoken with the Maryborough police, but Chalker responded that all investigation had been handed back to Tiaro Police. On Friday Keith spoke to Chalker, but Keith was difficult and evasive about privately inverviewing Amy and Petra. By November 2001, New Idea had come out with a four page story, with the article reading, "Amy, Keith and Petra then fled Gundiah, and the UFO investigators haven't been able to complete their research." By December, Keith Rylance's contact details, mobile phone and e-mail were no longer functional.

On October 4-5, 2002, the Fraser Coast Chronicle newspaper published an article asking, "Why did they do it?", arguing that the affair had been a hoax and highlighted forensic issues that the police had found back in October 2001. The Tiaro police had a clear message: "The police file remains open and Sergeant Robert Maragna would love to talk to Amy, Keith and Petra and give them the bill for the hours of police time that went into investigating the alien abduction." "There were too many inconsistencies in the story for it to be true," said Sergeant Maragna. During a search of the property police had found black hair dye, paper towels and the burnt remains of two flood lights and electrical wiring in an incinerator about 20 meters from the annex. "The most damning evidence are the phone records," said Sergeant Maragna. Calls came from a motel in Rockhampton, which is between Gundiah and Mackay, to the Gundiah home the day before. The police scenario had Amy already on her way to Mackay via the Rockhampton motel, with the black hair dye being used by Petra later to play the blond Amy. The newspaper also quoted the Tiaro mayor John Horrex, however, who still believed the alien story. In March 2003, civilian investigators were contacted by an overseas source who suggested events had to do with a Scientology mission to find a buried spaceship as described in "Mission Earth", by Scientology's founder L. Ron Hubbard. When investigators visited Tiaro police station back in October 2001, they were shown a notebook apparently owned by Petra which the police had removed from the Gundia property. The police were suspicious of some strange content they thought might be connected to the case. Chalker recognized some of its content as being related to Scientology, such the words 'thetan' and 'clearing'. Recall that the Gundia property was called "Whispering Winds" - Hubbard lived out his last years on a remote property in the United States called "Whispering Winds".

(*UFOlogist Vol. 10 #5, 2007, pg 30, Revelations, Keith Basterfield, AURA)
(Hair of the Alien, Bill Chalker, pgs 211-222)
(Fraser Coast Chronicle, Oct 5, 2002)
(New Idea, November 2001)
[Exempt from release, pursuant to section 44(1), are 9 Documents that have been located with the Queensland Police Service at the Tiaro Police Station, Chalker]
<! End Table 1> <! End Article Template>

<! Case Template > <! Table 1>

<! Table 2>
<! INSERT TITLE HERE> 1999 Dec 8 [VIC] Dam Divers Declare Meteor

<! Blank Area>

<! INSERT CASE NUMBER HERE> I32.
<!End table 2>
<! Blue Bar> <! INSERT SYNOPSIS HERE > Guyra
<! TABLE 3>

<! INSERT STATE LOGO HERE >
VIC

On Wednesday 8 December, 1999, Guyra Shire Council's water supply operator Mr. Peter Stan observed an unusual pattern of flattened reeds of approximately 15 metres long by six metres wide caused by an object apparently plunging into the Guyra Water Supply Dam sometime between Monday 6 December and midday, on the edge of Guyra No.1 Dam. At approximately 2.10pm on the same day, the site was inspected by members of Council's Engineering Staff and Guyra Police. It was determined that an unknown object had fallen into the water supply with the possibility of contaminating the town's water supply. A decision was made to turn off the water supply pumps so as to avoid the possibility of pumping contaminated water into the concrete storage reservoirs on Prisk Hill. The NSW Environment Protection Authority attended the impact scene along with the NSW Fire Brigade. Radiation levels were measured and water samples were taken for analysis. To conserve the stored water in the concrete storage reservoirs on Prisk Hill, on Wednesday evening the Council decided to impose water restrictions. To communicate the message to the community an announcement was made at the Guyra Central School end of year function on Wednesday evening and arrangements were made for emergency service personnel to hand deliver water restriction notices to every water user in town. This was undertaken by the Guyra SES and Guyra VRA early Thursday morning. Apparently the daily water consumption had successfully been reduced to 50% of normal usage.

By Thursday afternoon Police divers had arrived to investigate the site. Some volunteer geologists also assisted to make assessments. At 4.00pm it was made official that the water source was not contaminated. Water restrictions were maintained until 6.00pm Friday to allow water reserves on Prisk Hill to recover. The reeds made it difficult for the divers to work and on Friday 10 December 1999 Guyra Council's excavator was brought to the site to clear the way. All Thursday and Friday, Guyra featured in all the major National Newspaper, Television and Radio headlines locally and even on the BBC in London, as people waited for news. Based upon evidence at the site and from reports of witnesses, it is most likely that the disturbance was caused by a meteorite about the size of a cricket ball falling from the sky. At 12.30pm, the NSW Police Service issued a public statement:

Police divers have finished their work in Guyra Dam. The divers recovered sediment and fragments believed to be from the object. Those sediments have been tested by geologists on-site and the geologists have advised police they believe the sediment is from a small meteorite the size of a golf ball. The meteorite has penetrated the mud at the bottom of the dam and is now embedded about four metres into soft granite and unable to be moved. The site is now reopened and all emergency services have left the area.

At a Guyra Council meeting, held on Monday 20 December, councillors considered how recovery of the meteorite might be arranged and in particular looked at the possibility of calling for expressions of interest. Guyra Council was notably appreciative of all the emergency service organisations, and particular mention was made of the work carried out by Guyra LEOCON Sgt Larry Hoffman, Police Local Area Command Duty Officer Stuart Bartholomew, Dennis Saunders Local Controller of the Guyra SES and Geoff Thrift Captain of the Guyra VRA.

(GUYRA - THE MYSTERY, by Diane Harrison & Robert Frola)
(Guyra Argus, 16th December 1999, and 8th December 1999)
<! End Table 1> <! End Article Template>

<! Case Template > <! Table 1>

<! Table 2>
<! INSERT TITLE HERE> 1999 June 6 [QLD] Object Falls from Sky

<! Blank Area>

<! INSERT CASE NUMBER HERE> I31.
<!End table 2>
<! Blue Bar> <! INSERT SYNOPSIS HERE > Gladstone NL
<! TABLE 3>

<! INSERT STATE LOGO HERE >
QLD

<! INSERT TEXT HERE> There were several reports of sightings of objects in the sky across Queensland on the night of June 6 1999, including a truck driver who says he saw a flaming object move across the sky near Gin Gin, west of Bundaberg. One of the sightings was made by a Burnett resident Margaret Sheppard. "It was just this brilliant green object that lit up the sky and came from the north and landed in the area west of Kingaroy," she said. When it was gone, poof, dark– the lights went out again."

In Gladstone people reported seeing an object falling from the sky. The Gladstone police force searched but failed to find any trace. An investigation by Richard Maybury of AUFRON with Air Traffic Control only revealed that the object was not tracked by radar, possibly due to the distance limitations of radar sites and that it could have been a meteor.

(*UFOlogist Vol. 3 #4, pg 61, Australian UFO Reports and Experiences, AUFORN, Richard Maybury)
<! End Table 1> <! End Article Template>

<! Case Template > <! Table 1>

<! Table 2>
<! INSERT TITLE HERE> 1997 May 13 [SA] Warnings of Garbage Balloons

<! Blank Area>

<! INSERT CASE NUMBER HERE> I30.
<!End table 2>
<! Blue Bar> <! INSERT SYNOPSIS HERE > Mount Barker 1715hrs 4-5mins Wits:1F NL
<! TABLE 3>

<! INSERT STATE LOGO HERE >
SA

<! INSERT TEXT HERE> A black shape in the sky described as "black 44 gallon drum" vertical with a dim flame underneath and a small amount of black smoke was seen, travelling SE to NW at slow speed, disappearing behind trees. No noise. High scattered clouds. The next day she saw another object much clearer this time and it was a black garbage bag. There was an article in the local paper in which Police warned about the dangers of sending up garbage balloons.

(UFORSA)
(*South Australian UFO Reports Listing, Keith Basterfield, 12 Nov 2004)
[*FOI request revealed no police files found, Basterfield FIO Request 18 Aug 2003 to SA Police, response Sep 2003]
<! End Table 1> <! End Article Template>

<! Case Template > <! Table 1>

<! Table 2>
<! INSERT TITLE HERE> 1996 Aug 25 [SA] Garbage Bags Revealed

<! Blank Area>

<! INSERT CASE NUMBER HERE> I29.
<!End table 2>
<! Blue Bar> <! INSERT SYNOPSIS HERE > Snowtown 1915hrs NL
<! TABLE 3>

<! INSERT STATE LOGO HERE >
SA

<! INSERT TEXT HERE> Bright orange light reported, travelling from N to S. Half an hour later more orange lights were seen. Two in front and four behind, flying in a rough diamond shaped formation. One light departed from the rest and hit the ground. Police investigators indicate the source was a number of garbage bags.

(The Plains Producer Newspaper, 28 Aug 1996)
(*South Australian UFO Reports Listing, Keith Basterfield, 12 Nov 2004)
[*FOI request revealed no police files found, Basterfield FIO Request 18 Aug 2003 to SA Police, response Sep 2003]
<! End Table 1> <! End Article Template>

<! Case Template > <! Table 1>

<! Table 2>
<! INSERT TITLE HERE> 1996 May 26-31 [VIC] Calls Flood Station

<! Blank Area>

<! INSERT CASE NUMBER HERE> I28.
<!End table 2>
<! Blue Bar> <! INSERT SYNOPSIS HERE > Narre Warren Wits:Many
<! TABLE 3>

<! INSERT STATE LOGO HERE >
VIC

<! INSERT TEXT HERE> On night of Monday May 26, a brightly-glowing saucer, red in colour, appeared over Packenham. The police in nearby Narre Warren sent a cruiser to investigate. The following night, Tuesday, May 27, the UFO visited Narre Warren, prompting a flurry of phone calls to police headquarters. Eleven people on Lantana Drive watched the UFO fly south from the Dandenong range, east of Melbourne. One resident, Dianne Walkerton, brought out her camcorder and shot nine minutes of video footage, showing the glowing, yellowish-orange saucer flying east. As the UFO passed over nearby Packenham, it was seen by eight people in a milk bar. According to the Examiner, "All were adamant that it was not a helicopter. Rough estimates were that the object was 300 feet above ground. It made no sound but was generally described as disc-shaped with three bright yellow-orange lights in triangular formation, flying below the low cloud."

At 11:40 p.m. on Wednesday, May 29, Ms. Walkerton and her neighbours again saw the saucer. According to Barbara Schyler of the UFO Encounter and Support Line, the residents watched the object for 10 or 15 minutes before it vanished over the eastern horizon.

On Thursday night, May 30, police received six calls from the Warren Wood housing development estate in Narre Warren. Residents claimed to have seen "a brightly-lit large object flying low and fast in the direction (east) of Packenham at around 7:30 p.m." At 1:10 a.m. on Friday, May 31, a saucer was reported hovering over Cranbourne Road near Narre Warren.

(*UFO Roundup, Vol. 1 No. 17, June 9)
(*CNI News Vol. 19 No. 3, 10 Jun 1996, published by the ISCNI News Center)
<! End Table 1> <! End Article Template>

PoliceUFO.com Highly Recommends

<! End Center Column>